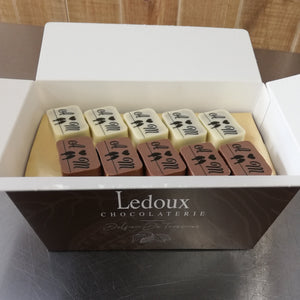 A logo or photo on a prale with a nice filling.
It can be done with us. Send your logo or photo to us in pdf, via info@choc-ledoux.be
You can order them per 18 pieces. We wrap them in a ballot box.
Or you can have them wrapped in beautiful window boxes.
Per 6 - 12 - 24 pieces.